In continuation of :
A Lone Stranger: The Delhi Gangrape in Moving Bus - 16-Dec-2012
Last Update : 07-Jan-2013
Extract from :
http://www.mirror.co.uk/news/world-news/india-gang-rape-victims-father-1521289
India gang rape victim's father: I want the world to know my daughter's name is Jyoti Singh Pandey
Devastated dad tells The Sunday People he hopes revealing her name will give courage to other women who have survived such attacks
She is known to the world only as India's Daughter following her sickening gang rape and murder.
But today, with permission of her devastated father, we can reveal her name: Jyoti Singh Pandey.
Brave dad Badri, 53, told
The Sunday People
: "We want the world to know her real name.
"My daughter didn't do anything wrong, she died while protecting herself.
"I am proud of her. Revealing her name will give courage to other women who have survived these attacks. They will find strength from my daughter."
We interviewed Badri and his family in his ancestral village of Billia in the northern Indian state of Uttar Pradesh.
Cover Asia Press / Shariq Allaqaband
They have retreated there to grieve away from their Delhi home – a place that will constantly remind them of the barbaric sexual attack Jyoti, 23, was subjected to when she and a male friend were lured on to a bus.
His wife Asha, 46, was too shell-shocked to talk to us.
Badri said: "At first I wanted to see the men responsible face to face but I don't want to any more. I just want to hear that the courts have punished them and they will be hanged.
"Death for all six of them. These men are beasts. They should be made an example of and that society will not allow such things to happen."
Recalling the day he found out about his only daughter's ordeal, Badri said he had just returned home after 10:30pm on December 16 from his shift at Delhi airport where he works as a loader.
His wife was worried after Jyoti, a medical school graduate, had not returned home from the cinema.
Last Update : 05-Jan-2013
Also at :
http://www.bbc.co.uk/news/world-asia-india-20918560
Only Witness of Delhi Gangrape incident speaks to Zee News Exclusive
http://youtu.be/75uMQgSAtJU
http://economictimes.indiatimes.com/news/politics-and-nation/male-friend-of-delhi-gang-rape-victim-slams-police-public-apathy/articleshow/17892718.cms
NEW DELHI: Breaking his silence, the male friend of the Delhi gangrape victim tonight severely criticised the Delhi Police for its tardy response and bemoaned public apathy after both of them had been badly injured and thrown out of the bus after she was gangraped by six men.
He said that they had been lured into boarding the private bus on December 16 night at Munirka in South Delhi.
"The bus occupants had everything planned. Apart from the driver and helper, others behaved like they were passengers. we even paid Rs.20 as fare. Then they started teasing my friend and same led to a brawl. I beat three of them up but then the rest of them brought an iron rod and hit me. Before I fell unconscious, they took my friend away," he told Zee NewsBSE -1.15 % in an interview telecast tonight.
"From where we boarded the bus, they moved around for nearly two and a half hours. We were shouting, trying to make people hear us. But they switched the lights of the bus off. We tried to resist them. Even my friend fought with them, she tried to save me. She tried to dial the police control room no.100, but the accused snatched her mobile away," the male friend said.
He said before throwing them from the bus, "they snatched our mobiles and tore off our clothes in order to destroy any evidence of the crime".
Recounting the sequence of events on that fateful night, he said, "after throwing us off the bus, they tried to mow us down but I saved my friend by pulling her away in the nick of time. We were without clothes. We tried to stop passers by. Several auto rickshaws, cars and bikes slowed down but no one stopped for about 25 minutes. Then, someone on patrolling stopped and called the police," he said.
Contradicting the police claims that they acted swiftly after being informed, he said three Police Control Room vans arrived at the scene only after about 45 minutes and wasted time in deciding under which police station's jurisdiction the case fell.
The youth claimed that nobody, including the police, gave them clothes or called an ambulance. "They were just watching us," he said, adding that after repeated requests, some gave him a part of a bed sheet to cover the girl.
He rued that no one from the public came forward to help. People were probably afraid that if they helped us, they would become witnesses to the crime and would be asked to come to police stations and courts, he said.
Delhi Police tonight registered a case against Zee News at the Vasant Vihar police station for airing the interview with the male friend, who is lone witness of the crime.
The case was filed under Section 228 (A) of Indian Penal Code, which pertains to disclosure of identity of victim of certain offences, including rape, Delhi Police Spokesperson Rajan Bhagat said.
The 23-year-old medical student was gangraped and brutally assaulted when the the two boarded a bus around 9 PM Munirka area after watching a movie in a cinema hall on December 16.
Update : 31-12-2012
A Salute to the brave heart
Delhi gang-rape victim's death - As it happened
http://zeenews.india.com/news/nation/live-special-aircraft-to-bring-back-delhi-gang-rape-victim-s-body-tonight_819500.html
Singapore: The 23-year-old girl, who put up a brave battle for life after she was gang-raped and brutally assaulted in a Delhi bus on December 16 that had created a nationwide outrage, died on Saturday morning in a hospital here.
The girl, who was admitted to the well-known multi-organ transplant facility Mount Elizabeth Hospital here on Thursday morning in an extremely critical condition, breathed her last at 4:45 am (2:15 am India time). She was earlier treated at the Safdarjung Hospital in Delhi.
As it happened:
The chartered Air India plane AIC-380A ferrying the body took off around 12:30 AM local time (10:00 PM IST), Indian High Commission officials said.
There has been a delay in the special aircraft of national carrier Air India taking off from Singapore, which is bringing back the body of the 23-year-old woman who was gang raped on the night of December 16 on a running bus. Television channels are now reporting that the plane will leave Singapore at 9.30 pm IST, and is expected to arrive in India in the early hours of Sunday. It is not known as yet where the special aircraft will land.
Lok Sabha Speaker Meira Kumar condoled the demise of Delhi gang-rape victim and said that the whole nation is proud of her as she has become a symbol of protest against sexual assault on women in the country.
Breaking his silence on the gang-rape case which has shook the nation, Congress general secretary Rahul Gandhi said that his heart goes out to the family of the young girl and millions of young Indians, families who work, hope and pray for a better India. "We as a nation must reflect on the events of the days gone by".
The Delhi gang-rape victim is an inspiration for all women, said a young woman who was sexually assaulted in Kolkata's Park Street.
People began to queue up on Saturday outside the Indian High Commission in Singapore following the death of Delhi gang-rape victim. Some just huddled for silent comfort and others to sign a condolence book that had not yet been opened, the report added.
The Delhi "braveheart" came from a humble family originally from Uttar Pradesh and took tuitions to pay for her school and college fees.
Home Minister Sushilkumar Shinde cancels all his formal engagements in Maharashtra and will return to Delhi by evening.
The Delhi Police invoked murder charges against the six men allegedly involved in the gang-rape of a 23-year-old girl and decided to file the chargesheet in court on January 03.
A special aircraft of national carrier Air India will bring back the body of the 23-year-old gang-rape. The chartered plane, an Airbus A-319, left the IGI Airport at 0800 hours for Singapore and expected to return around 2000 hours tonight after taking off from there around 1700 hours local time, Air India officials said.
West Bengal Chief Minister Mamata Banerjee called for amending criminal laws to ensure stringent punishment for rape in the wake of the death of the Delhi gang-rape victim.
Delhi gang-rape accused, Akshay Singh alias Thakur, who was the last one to be arrested in the case, was produced before Additional Chief Metropolitan Magistrate Lokesh Kumar Sharma after expiry of his day-long police custody. "He (Akshay) is remanded to judicial custody. Let he be produced on January 09," the court said after the police did not seek his further custody.
Delhi gang-rape accused reportedly shifted to high-security cells in Tihar Jail.
Spiritual guru Sri Sri Ravi Shankar tweets: "Today on Nirbhaya's death, let every man promise the departed soul that such heinous crimes will never be allowed to be repeated."
Angry crowd at Jantar Mantar pushed Delhi Chief Minster Sheila Dikshit to go back. Young men and women were furious when they saw Dikshit approach the gathering. A shaken Delhi CM quickly lit a candle under a tree, bowed her head and quickly left.
Congress president Sonia Gandhi says her heart goes out to Delhi gang-rape victim and her family, adding that fit and strong punishment will be given to the accused. "Today all Indians grieve as though they had lost their own beloved daughter or sister," she added. Appealing to people to stay calm, Gandhi told the protesters that their voice would be heard.
Special Commissioner of Police (Law and Order) Dharmendra Kumar said that chargesheet in the Delhi gang-rape case would be hopefully filed by January 03. Section 302 of the IPC has been added, Kumar said while appealing to people to maintain calm. He further noted that the autopsy of the gang-rape victim is being conducted by a Singapore medical team.
Students and teachers of Jawaharlal Nehru University gathered in silence at the Munirka bus stop in south Delhi from where the gang-rape victim was picked up on the night of December 16.
Security has been beefed up at Prime Minister Manmohan Singh's residence on 7, Race Course Road.
Post-mortem of Delhi gang-rape victim was done at Singapore General Hospital, where she was taken after she breathed her last at 2.15 am IST at the country's Mount Elizabeth Hospital. A special chartered flight has flown to Singapore from Delhi at around 8 am to bring the deceased's body and her family back to the country.
The culprits should be hanged and we have to ensure that such incidents are not repeated in the future, says social crusader Anna Hazare.
Motorcycle riders from all walks of life came together to take part in a rally in Bangalore, Karnataka, on Saturday morning as a mark of their condolence to the deceased victim of the recent Delhi gang rape.
Chairperson of the National Commission for Women (NCW), Mamta Sharma, described the death of the Delhi gang-rape victim as a 'black day' in the history of the country.
Protests also took place across Mumbai, Bangalore and Kolkata.
Silent march in Jawaharlal Nehru University. Protesters will walk till Munirka.
A special aircraft will bring back the body of the 23-year-old gang-rape victim from Singapore on Saturday evening, officials said.
The family of the male friend of the gang-rape victim demanded that the six rapists should be hanged "as soon as possible".
Delhi Chief Minister Sheila Dikshit has reportedly requested Home Minister Sushilkumar Shinde to allow protesters to go to India Gate to protest.
At Jantar Mantar, scores of people mourned in silence the death of the 23-year-old gang-rape victim and demanded stringent punishment for the culprits. Aam Aadmi Party leaders Arvind Kejriwal, Manish Sisodia and Kumar Vishwas also joined the protest with their mouth tied with black cloth.
Delhi Chief Minister Sheila Dikshit has reportedly requested Home Minister Sushilkumar Shinde to allow protesters to go to India Gate to protest.
Reacting to Delhi gang-rape victim's death, Leader of the Opposition in Rajya Sabha Arun Jaitley said the entire country should hang its head in shame.
Bahujan Samaj Party president Mayawati says government needs to take measures by enacting strict laws to protect women, and guilty should get stricter punishments.
The distraught family of the young gang-rape victim hopes her death will contribute to making India a safer place for woman, Indian High Commissioner TCA Raghavan said.
Manish Tewari, the minister of Information and Broadcasting, has conveyed heartfelt condolences to the family of the braveheart. Appealing to "all our brothers and sisters across the length and breadth of this great land to maintain peace", Tewari said that the "girl waged a relentless battle to live, unfortunately destiny had willed it otherwise...our hearts cry today".
Home Minister Sushilkumar Shinde defends the decision to airlift the girl, saying, "We sent her (to Singapore) on the recommendations of the doctors attending to her and Dr (Naresh) Trehan".
Chargesheet against accused in Delhi gang-rape will be filed quickly, said Home Minister Sushilkumar Shinde. Urging youngsters to maintain calm, Shinde also vowed to see to it that there is an early conviction in the case.
Delhi gang-rape victim's body sent for autopsy to Singapore General Hospital.
On Twitter, Aam Aadmi Party leader Arvind Kejriwal invites all for a condolence meeting at Jantar Mantar at 11 am. "AAP members to sit on a silent protest by tying black cloth on their mouth at Jantar Mantar," Kejriwal tweeted.
Leader of Opposition in Lok Sabha, Sushma Swaraj, tweeted: "Her death has shaken the conscience of the nation. We must wake up and make India safe for daughters".
In a bid to avert chaos following the Delhi gang-rape victim's death, Delhi Police spokesperson Rajan Bhagat said that Section 144 has been imposed in the New Delhi district. Protesters can carry out peaceful protest at Jantar Mantar and Ramlila Maidan though, added Bhagat.
Union Minister of State for Home RPN Singh offered his condolences to the Delhi gang-rape victim's family, saying that the government will be on its toes to frame stricter laws against such crimes.
Congress president Sonia Gandhi condoles death of Delhi gang-rape victim.
Aam Aadmi Party (AAP) leader Arvind Kejriwal tweeted this morning: "Aren't we all responsible for her death? Can we all now do something so that half of humanity starts feeling safe amongst us?...Her death is a matter of shame and sorrow for all of us. Let's resolve that we will not let her death go in vain".
Reports say that JNU students will take out a silent march following Delhi gang-rape victim's death.
Condoling the death of Delhi gang-rape victim, Minister for Women and Child Development Krishna Tirath appeals for calm, saying mindset of society needs change.
Home Minister Sushilkumar Shinde said he was deeply saddened by the demise of the victim. "We tried our best to provide her the best possible health care...Government is committed to seek deterrent punishment for all the accused".
President Pranab Mukherjee 'deeply distressed by the unfortunate demise of the 23-year-old girl'.
Condoling the death of Delhi gang-rape victim, Minister for Women and Child Development Krishna Tirath appeals for calm, saying mindset of society needs change.
The body of the Delhi gang-rape victim, who died this morning, will be flown to India by a special chartered aircraft this afternoon, announced Indian High Commissioner to Singapore TCA Raghavan.
Delhi Police will invoke murder charges against the six men allegedly involved in the gang-rape and brutal assault of the girl in a moving bus after she died in a Singapore hospital 13 days after treatment.
Reacting to the news of the death of the gang-rape victim, Delhi Chief Minister Sheila Dikshit said it was a shameful moment not just as the CM but also as a citizen of the country.
Ten Metro stations - Pragati Maidan, Mandi House, Barakhamba Road, Rajiv Chowk, Patel Chowk, Central Secretariat, Udyog Bhawan, Race Course, Khan Market and Jorbagh - will remain closed.
Fearing large-scale protests following the death of the gang-rape victim, Delhi Police announced that India Gate and its surrounding areas that comprise the capital's power centre would be out of bounds for the general public.
Prime Minister Manmohan Singh condoled the death of the Delhi gang-rape victim and expressed the hope that the entire political class and civil society will set aside narrow sectional interests and agenda to make India a demonstrably safer place to live in.
The Singapore government condoled the death of the Delhi gang-rape victim, who breathed her last at the Mount Elizabeth Hospital this morning.
The 23-year-old girl, who was gang-raped and brutally assaulted in a Delhi bus a fortnight ago, died early this morning in a hospital in Singapore.
Update : 27-12-2012
http://www.ndtv.com/article/india/another-woman-gang-raped-in-car-dumped-in-south-delhi-310177
Another woman allegedly gang-raped in car, dumped in south Delhi
New Delhi: A 42-year-old woman was sedated and raped allegedly by three men in Uttar Pradesh who then dumped her in south-east Delhi, police said on Thursday.
The fresh case comes close on the heels of a 23-year-old girl being gang-raped in a moving bus in south Delhi on December 16.
Police claimed that the woman, who hails from Jaipur, was raped somewhere in Vrindavan and then dumped in south-east Delhi's Kalkaji area on Wednesday night.
The incident came to light around 9.15 pm when a passerby saw the woman lying on a road and called the police.
The victim had gone to Vrindavan on December 22 and was returning home yesterday.
She met Verma (the accused) there and he accompanied her in a car to her hometown. On the way, Verma's two friends joined them.
"She told us that she was gagged, sedated and raped by the trio. They took turns to rape her. A medical examination has confirmed rape," a senior police official said.
Police said she was conscious and taken to AIIMS where she is undergoing treatment.
A case of gang-rape under section 376(G) has been registered.
One of the accused identified as Dilip Verma has been detained.
Delhi Police spokesperson Rajan Bhagat said Verma was picked up from Agra and he is being brought to Delhi for interrogation. He claimed that he knows the victim for five years.
Three teams have been formed and are raiding several places to catch the other two accused.
A senior police official said it is claimed that the woman had earlier tried to get a rape case registered in Agra but after investigations, police did not file any case as they found the allegations to be false.
http://zeenews.india.com/news/delhi/delhi-gang-rape-victim-admitted-to-singapore-hospital-remains-critical_819117.html
Zeenews Bureau
Singapore/New Delhi: The 23-year-old gang-rape victim, who was flown to Singapore and admitted to Mount Elizabeth Hospital on Thursday morning, remains in an extremely critical condition.
"The patient arrived at Mount Elizabeth Hospital's Intensive Care Unit this morning in an extremely critical condition," a hospital spokesperson told a news agency.
"She is being examined and the hospital is working with the Indian High Commission. We request that the privacy of the patient and family be respected," the spokesperson said.
The para-medical student was gang-raped and brutally tortured by a group of six people on the night of December 16.
The plane carrying the girl landed at the Changi International Airport at 7.30 am (5.00 am IST), the Indian High Commission in Singapore said.
The para-medical student, who had been battling for her life for the past 10 days at the Safdarjung Hospital, was last night flown to Singapore for further treatment.
The rape victim was shifted to Mount Elizabeth Hospital, which has a state-of-the-art facility for multi-organ transplant, after doctors attending on her decided that she should be taken there for treatment that could last for several weeks.
Dr BD Athani, Medical Superintendent of the Safdarjung Hospital, said that she was given "the best of the available medical aid" during her 10-day treatment at the hospital.
"Based on the advice of a team of doctors, the Government of India has made arrangements for the patient being shifted in a well-equipped air ambulance," he told reporters.
"The team of doctors decided that the patient be shifted to Mount Elizabeth Hospital (in Singapore). The said hospital has the state-of-the-art facility for multi-organ transplant. The treatment might take longer," he said.
The girl has been on ventilator support since she was admitted to the Safdarjung Hospital on December 16 after she was gang-raped in a moving bus in South Delhi.
The young woman was operated upon thrice and had to have her small intestine removed due to extensive injuries following the brutal torture by the five men and a juvenile who raped her in a moving bus.
On Tuesday she gave a statement to a magistrate - for a second time following complaints of alleged police interference the first time it was recorded on December 21.
The Home Ministry also ordered a probe into the circumstances in which the first statement was recorded following a complaint by Delhi Chief Minister Sheila Dikshit. Delhi Police chief Neeraj Kumar denied charges that police had tried to influence the magistrate.
Update : 26-12-2012
http://timesofindia.indiatimes.com/city/delhi/Delhi-gang-rape-Cops-thrashed-us-claim-teen-protesters/articleshow/17762437.cms
NEW DELHI: The fury of Delhiites over the Munirka bus gang rape shows no signs of abating. A few female protesters, mostly teenagers who claim they were detained at Parliament Street police station on Tuesday, alleged they were unsafe even in the company of law enforcers.
With fear writ large on their faces, more than a dozen women complained they were thrashed by police.
"We were protesting at Jantar Mantar when a few girls came asking for help. Their friends were being dragged away by cops," said Usha Saxena, a woman who claims she was detained. "We rushed to help them and we were also pulled away. Inside the police station, we were beaten up by police." Saxena said her daughter was dragged by the hair and badly beaten up by police. The group of protesters said they were detained when they decided to carry out a peaceful march from Jantar Mantar to Parliament Street.
Police confirmed they detained 17 women and girls and five men at Parliament Street police station for about 45 minutes under Section 65 of the Delhi Police Act. "We initially detained 13 girls and four were detained later. They were allowed to go after their details were noted down and they had given an undertaking," an officer said.
Meanwhile, protesters at Jantar Mantar said that their movement against atrocities on women is being gradually sidelined by the government in favour of other issues. They said there was a deliberate attempt to discourage people from protesting peacefully by restricting their mobility. These individuals said they are saddened by the death of constable Subhash Chand Tomar but that will not stop them from demanding reform or protesting against 'Nirbhaya's gang rape. On Tuesday, several groups came to Jantar Mantar but their movements were restricted and they felt anxious about how the movement was shaping up. "People are being given a small space in Jantar Mantar that is barricaded on both sides. Protesters are not even allowed to march nonviolently. India Gate is now out of bounds. Nor are we allowed to go to Connaught Place for purpose of protest. The protest has clearly been hijacked by political groups such as Akhil Bharatiya Vidyarthi Parishad, National Students Union of India, Aam Aadmi Party and Baba Ramdev," Mohit, a merchant navy officer, said.
Saxena felt the authorities are trying to distract people from the protest by highlighting the constable's death. "Do not get me wrong. There is anger at the constable's death. What has happened to the real issue? We want action on sexual harassment and gang rape of the girl. The intent of the government is not clear. People like DCP Neeraj Kumar and home minister (Sushil) Shinde should keep quiet and come out with hard measures," she said.
Several felt the government should act according to suggestions of civil rights groups. The All-India Students' Association wants a special session of Parliament to enact laws against rape and sexual violence, set up fast track courts for all sexual violence cases, implement gender sensitization at all police stations, set up a separate ward for care for rape victims and make gender equality a part of the school curriculum.
"I think there are several groups who are not sure of what they want. For instance, I heard some protesters saying police ko chudiya de do. This comment is an insult to women. There is nothing wrong with wearing bangles. Many groups are also associating sexual assault with patriotism. We are not here to talk about how women are mothers, sisters or daughters to people. I think the focus should be on sexual harassment and policing," Subhashini, a student of JNU, said.
Some accused police of beating up nonviolent protesters on Sunday. "We were all at India Gate on Sunday. Nonviolent protesters were beaten up very brutally by police. They also used sexist language against women. My neighbour, who is 50, has a broken ankle from the lathi-charge," Aakriti, a DU student, said. She added that the groups who were violent belonged to political parties.
"What is the PM talking about? He says that he understands the gravity of the case because he has three daughters. I don't think his daughters will ever face the same problems as common people," Anamika, another DU student, said.
Many groups also came to Jantar Mantar to highlight cases of abduction and sexual assault. Navrupa and Navjit came to protest the abduction of their 11-year-old sister, Navruna, from their home in Muzzafarpur, Bihar, in September. "We are here because we think it's time to hold the government to account for lack of security for our girls and women," Navjit said.
Update : 22-12-2012
http://www.niticentral.com/2012/12/live-police-open-fresh-round-of-tear-gas-shells-lathi-charge.html
As capture from :
http://www.hindustantimes.com/India-news/NewDelhi/Infection-spreading-in-Delhi-gangrape-victim-doctors-take-her-off-ventilator/Article1-978992.aspx
The 23-year-old Delhi gang-rape victim was showing early signs of
sepsis
, a potentially deadly medical condition characterised by a whole-body inflammatory state caused by severe infection, doctors said Friday.
"Infection is setting in. These are early signs of sepsis," BD Hathani, medical superintendent of Safdarjung Hospital, told reporters in New Delhi.
"To fight the infection, we are administering antibiotics to the patient. We are also maintaining the highest levels of hygiene in her ward. I request members of the public to try and not visit the victim's ward, so that its level of hygiene is maintained," he added.
The girl, who is admitted at Safdurjung Hospital, is now off the ventilator and is breathing spontaneously, they said.
As captured from :
http://www.indiatimes.com/india/delhi-gangrape-why-did-the-men-rape-her-50805.html
The title of the article is hideous. Not more so than the crime those animals committed. But as more details emerge about what transpired on the night of horror for the 23-year old medical student and her male friend, it becomes more and more clear that the men were remorseless and confident about not getting caught.Poor, drunk and armed with an arrogance that they could get away with it, we can now make an effort to understand, why did they rape her.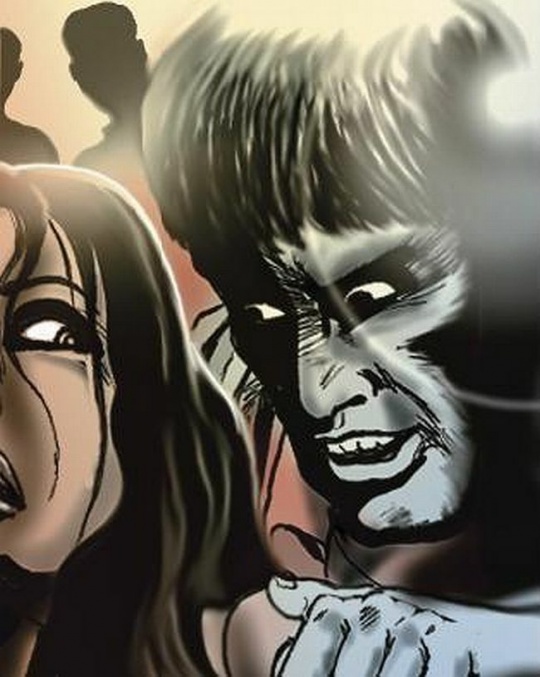 The men have been identified as Ram Singh-the bus driver, Mukesh Singh-Ram's brother and a driver/helper,Vinay Sharma-an assistant gym instructor, Pawan Gupta- a fruit seller, Akshay Thakur-a driver/helper. The evening started out normally for the gang."Being Sunday, Ram and his helper had cooked a chicken dish and had a small party.They decided to go for a joyride and also make some quick money by giving lift to people so that they could buy some more liquor. Akshay then took out the vehicle and Vinay, Raju, another cleaner, and Pawan joined them for the ride. Finally, they left with Mukesh driving the bus. It was around 8.15 pm. They are all friends and live in the neighbourhood," police commissioner Neeraj Kumar told
TOI
.
Clearly high on alcohol and armed with the fearlessness that only Delhi's cops can induce, the gang embarked on a joyride on the bus, intending to make some extra money on the way. Prior to picking up the victim and her friend, they had picked up a man from R K Puram and robbed him before throwing him out of the bus. Their first victim- Ramadhir Singh-a carpenter was picked up and ushered in under the pretext of dropping him off at his destination Nehru Place for Rs 10.Then,they forcibly took away Rs 7,500 and mobile phone from him and then threw him out of the bus near IIT Delhi around 8.45 pm.
And here is the sad part. Had Ramadhir Singh reported the crime or called for help, there is a high probability that the gang rape that happenned just an hour later could have been prevented.
The accused then spotted the couple in Munirka and took them in. Once inside, the six men started passing lewd comments at her."The gang asked the couple why were they travelling so late. When the man told them not to bother and mind their own business, the men picked up a fight and the boy was hit on the head. The girl protested and fought with them to save her friend but was also hit. The girl even bit Ram Singh on his hand.When she resisted and bit his hand, Ram Singh got very angry. Alcohol and the victims' defiance, made him go berserk. He picked up a rod and hit the two everywhere. His accomplices followed suit," a source said.
Her male friend was beaten up with iron rods and gagged near the driver's seat. Outraged by her defiance and in a bid to teach her a lesson, they then dragged the girl to a seat in the rear where they took turns to rape her.All this while, the bus roamed around Delhi roads.

To cover up their tracks, Ram Singh, decided to strip the victims completely before throwing them out of the bus to leave no trace of incriminating semen or blood. He also kept their mobiles and switched them off.Dropping off the others before returning the bus to Noida,he tried to destroy evidence by washing the bus with confidence and told his accomplices to not worry, and lie low for some time.

Ram Singh-the mastermind of this crime, came across as remorseless and cold during police investigations.A volatile man, he was known among friends as "Mental".His neighbours in the Ravidas slum where he lived, talk about his bad reputation and drinking problems. There's an accident case registered against him and he has admitted to being involved in several other brawls. He had also run away with a girl in his neighbourhood, sources said.

Ram Singh is the perfect example of the type of anti-social elements that are capable of committing crimes and disregard rules of society. But did anybody discourage or punish this ticking time-bomb? No.The rapist-to-be would pick up schoolchildren at 8am and drop them before picking office goers in his bus as part of his day job as a driver. We can imagine a collective shudder of our readers after reading the last line. This man ferried around school children. Little kids. It is shocking the school authorities didn't run a background check on him. Otherwise an illiterate, aggressive man who had been involved in an accident before, would have never been allowed on the roads.

This entire incident can be broken down into hypothetical sequences of what-ifs. What if she had not stayed out so late. What if she hadn't boarded the whiteline bus. But as we realized, the victim's choices had nothing to do with what happened to her afterwards. It was these men-these animals- who by the way should be hanged till death, and their overblown sense of masculinity that made them rape her.

How dare she reacted to their taunts. How dare she spoke back and stood up to them. As mentioned, the tipping point came when she bit Ram Singh's hand in defiance and was subsequently raped as a punishment. Also, the shocking confidence of the accused-that he could get away with the crime is a sad testament of the state of lawlessness in Delhi. Why didn't the bus encounter a single police check-point during it's journey? More than what they didn't do at the night of the crime, it is what the Delhi police hasn't been doing for over a decade gave the rapists the brazen confidence to commit this crime.

The police needs to send out a clear message to the men of Delhi. And they can use this incident as a starting point. Do not let this dissolve into a court case that takes 10 years to deliver justice to the wronged girl. Punish them and punish them hard, so that any animal would think twice before outraging the modesty of a woman. We hope somebody is listening.